Whether you're popping champagne bottles 🍾🥂, cheering with some beers 🍻 or staying sober, the entire PlugRush Team wants to wish you a Happy New Year! 🎈🎉
Let's be honest: We all want 2021 to suck a lot less than 2020 did. 😉 Hopefully we'll have a lot more chances to party. A lot more chances to see our loved ones. And we also hope for an overall more prosperous, fun and profitable 2021!
Starting 2021 off right is important. To make sure yours starts with an amazing profit-boost, we're throwing a nice bonus your way.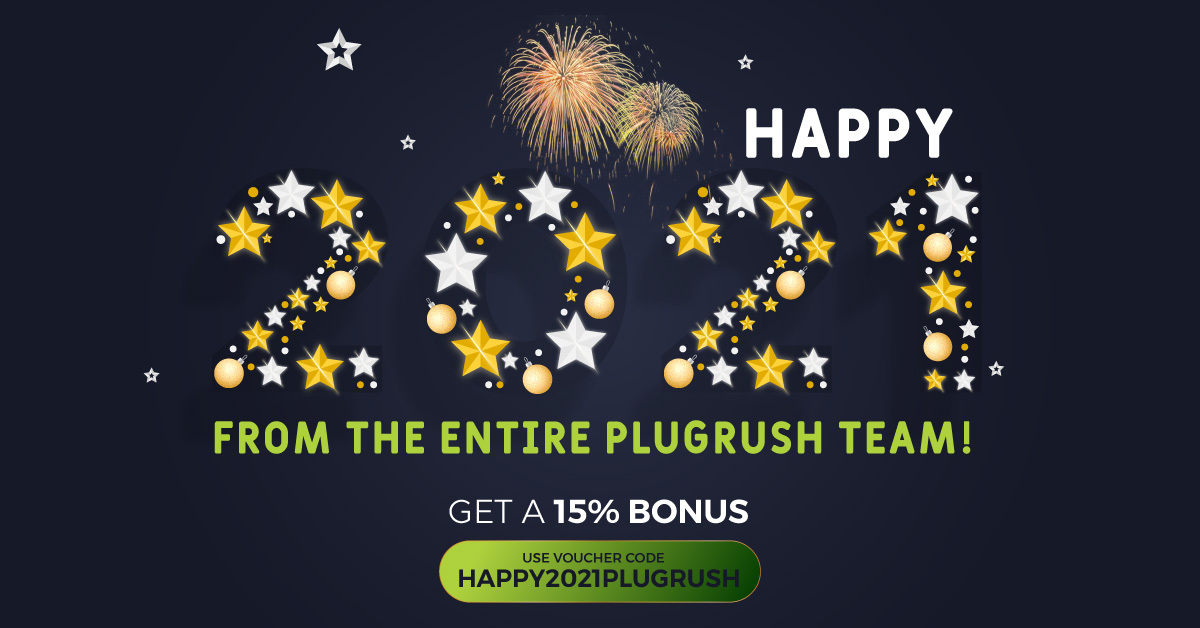 When you make your next deposit, use voucher code HAPPY2021PLUGRUSH. It will add a 15% BONUS on top of any amount up to $1k. This means a $150 bonus is possible. The voucher expires on 2021-01-06. Don't miss this one!