From the PlugRush Family to you:
We hope you enjoy celebrating this Thanksgiving with some 🏈 (the guys from our team in Norway like to call it handegg) and 🦃, Americans!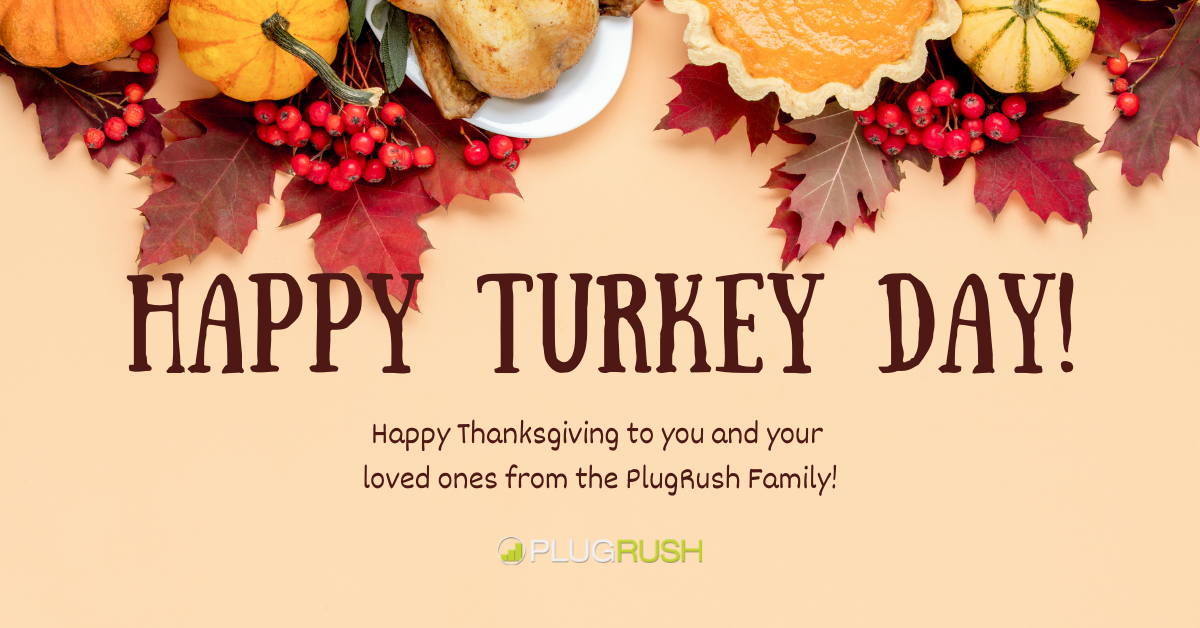 You've earned yourself a small break away from the hustle & bustle. Media buying, affiliate marketing and webmastering can be hectic. Have some fun and party it up in style.
Pop a few bottles 🍾 with your loved ones 👪 at home. As a result, you'll have a chance to revel in your accomplishments. But remember, this year is not finished.
After your Thanksgiving partying, the best is yet to come. Black Friday is fast-approaching to ring in the holiday season. That is to say, lots of money is still waiting to go into your pockets in 2021.
Before you fall into a food-induced coma from eating a bunch, make sure your Black Friday promos are ready. Above all, be sure to use the 20% bonus we're offering for Black Friday! If you're unaware, get more details here.
To sum up, have a wonderful Turkey Day.