To the PlugRushers celebrating Xmas, we wish you a Merry Christmas! We know it won't resemble normal festivities in 2020, but we hope you find a new unique way to enjoy the holiday season.
At PlugRush, our primary concern is the health of our team. To ensure that, almost everything since Corona hit has been done from home office. We'll continue to do our best to stay safe and healthy, throughout the holiday season and beyond!
Our Gift 🎁 to You: A 25% Bonus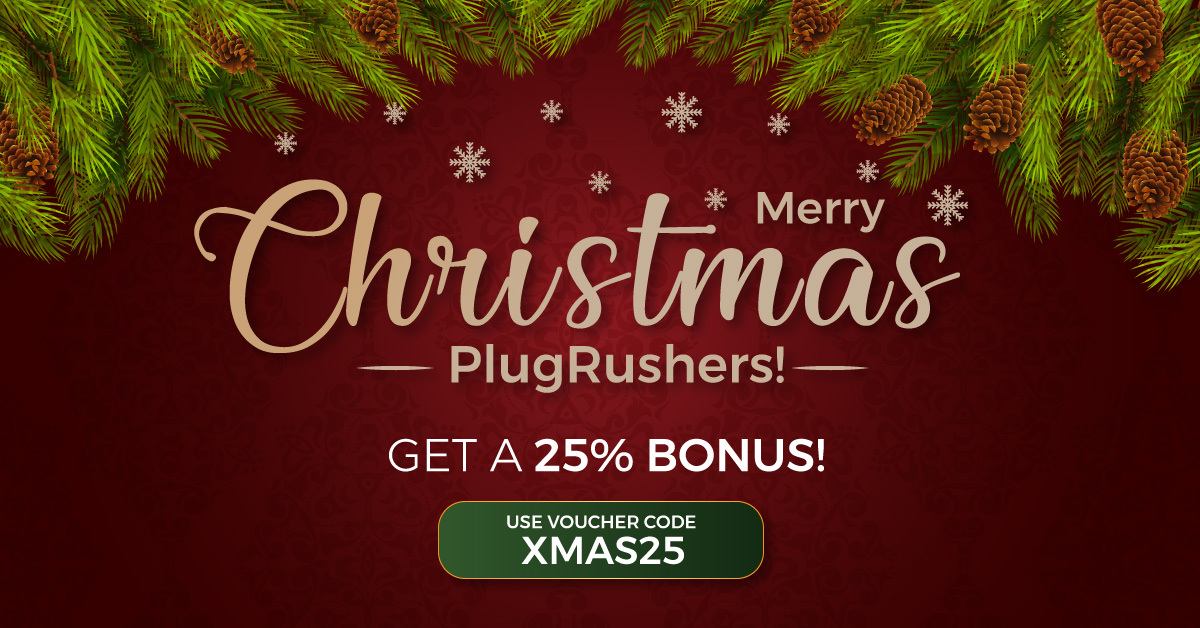 Just like our direct team in the office, we greatly value you and consider you a part of the PlugRush Family. Because you're important to us, we want to give you a Christmas gift in the form of a bonus voucher code to really amp up your profitability as you start toward Q1 of 2021.
Use voucher code XMAS25 when you make your next deposit. It will add a 25% BONUS on top of any amount up to $1k. This means a $250 bonus is possible. The code expires on 2020-12-28.
Take your media buying to the next level and, once again, Merry Christmas! 🎄🎅