Start making more native ad and banner campaigns immediately. We'll give you 25% of whatever you spend back! More details below.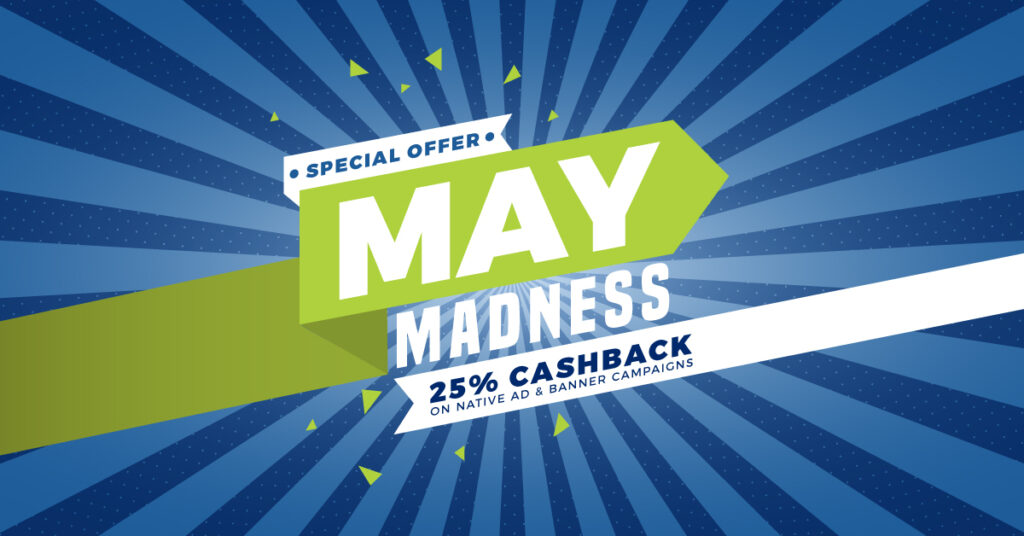 Some people are feeling gloomy & sad with Coronablues during the COVID-19 pandemic, so we wanted to add some additional happiness into the lives of our beloved advertisers and publishers.
The best way to spread joy in a traffic network is by throwing money around like we're mad men, so that's the route we're taking. 25% cashback benefits our advertisers directly because they get 25 percent of what they spend back at the end of the month.
But it also indirectly benefits the hard-working webmasters in our network, who spend their time making their websites amazing profit machines. More native ad and banner campaigns, because advertisers can spend 25% more and get it back, will benefit them greatly by increasing demand.
How the 25% May Madness Cashback Works
The steps could not be any easier to follow. Here they are:
The only thing you need to do: Create new native ad and/or banner campaigns to buy high quality clicked traffic from our publishers websites.
Get 25% of whatever you spend on newly created native ad and banner campaigns by the end of May back to your account balance automatically. The 25% cashback will be added to your PlugRush account balance at the beginning of June.
Helpful Resources to Get You Started
Ready to get 25% cashback on your new native ad and banner campaigns for the rest of May? Go create a campaign!