Top o' the mornin' to ya! 🎩
One of the best days of the year is upon us, St. Patrick's Day. Our Irish friend Paddy is at it again to spread joy, beer, and a pot o' gold for you. You don't even need to get to the end of the 🌈 for this one.
You're in luck! 🍀 Paddy is hand-delivering this pot o' gold for you in the form of a 17% bonus on your next deposit at PlugRush.
Simply use voucher code STPADDY and St. Patrick himself will drop a sweet extra 17% on top of what you deposit. 💰💰💰 The voucher is valid on any deposit amount up to $1k, so a $170 bonus is possible. It won't expire until Monday, March 22nd, 2021. (Just in case you're Irish and too drunk to use it right now.)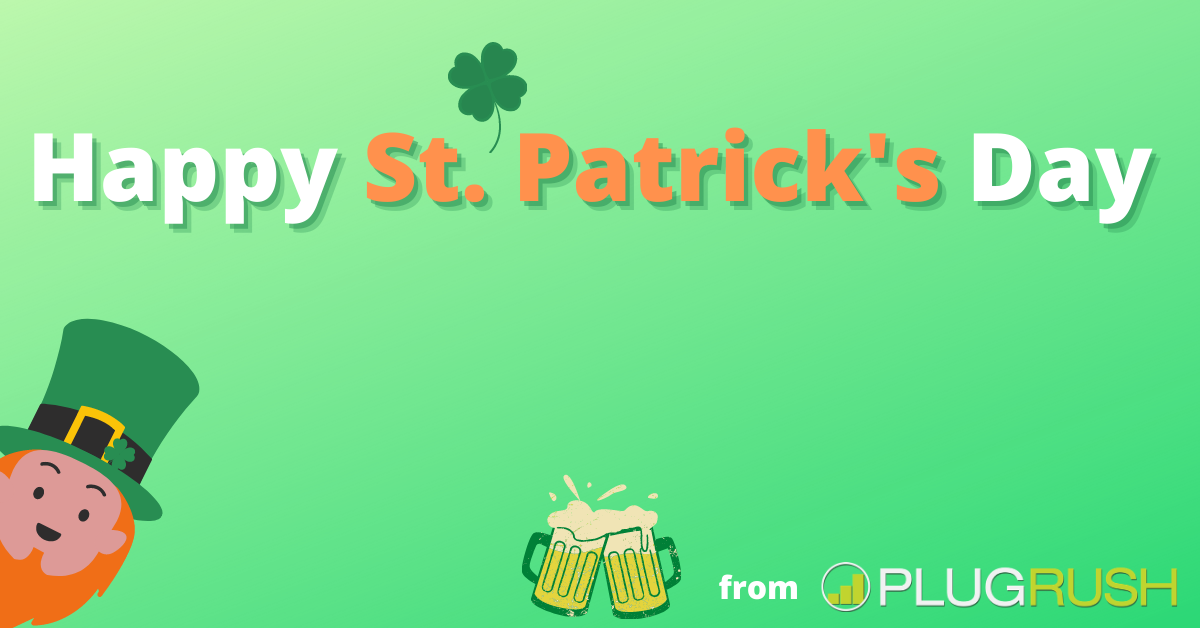 We're off to grab some green 🍻. May the luck o' the Irish be with your ad campaigns on this joyous day and beyond. 🍀
P.S. In case you don't know how to run campaigns at PlugRush yet, the following guides will help you out: