Earlier this week, we let all PlugRushers that follow our Facebook page in on our early bird Black Friday bonus. We did this exclusively via FB to make sure we reward those that follow us.
They got a head-start, but it's not too late for you to start banging out some amazing Black Friday promos of your own. 😉 There is still plenty of time before Black Friday to capitalize on what can be considered the money holiday.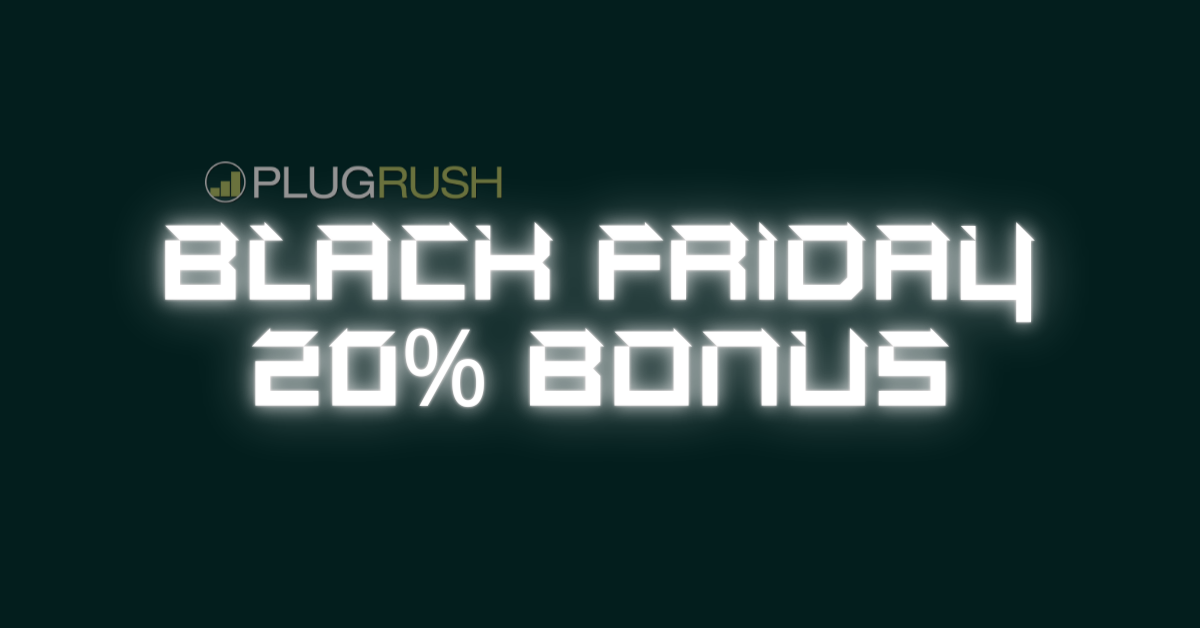 While you aren't an early bird like the PlugRush FB Crew, you're still able to get your Black Friday promos ready with a boost before it's too late. Why? Because we're also giving you a 20% bonus on your next deposit. Just use voucher code BFRIDAY when you make your next deposit at PlugRush.
The voucher expires after Black Friday and is for one-time use. It'll work on any amount of your deposit up to $1k, so a $200 bonus is possible to collect with it.
Enjoy! 💚