July is gonna start and end right with a sweet 25% cashback promo from PlugRush. Don't miss this one!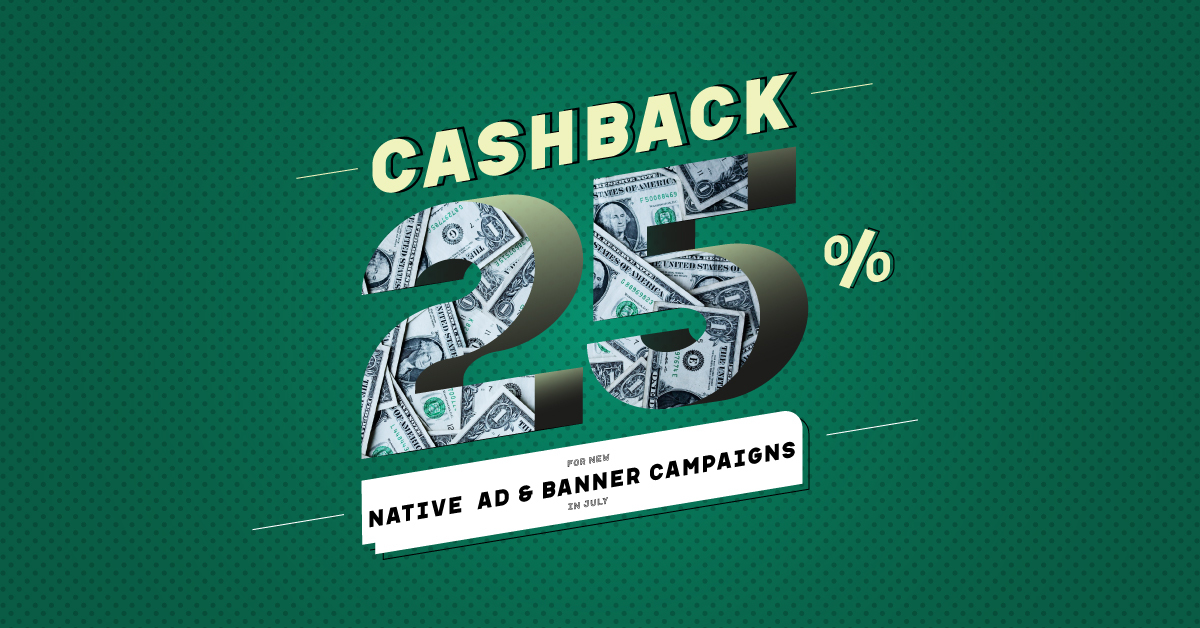 How YOU Can Get 25% Cashback
You only need to do one thing:
Create new native ad and/or banner campaigns.
That's it. It's incredibly easy to participate. You don't have to sign up for this or anything. The 25% cashback will be added to your PlugRush account balance automatically at the beginning of August.
Need Some Help Getting Started?
No worries, the resources below have you covered in getting you started and optimized with your ad campaigns at PlugRush.
Ready for 25% cashback in July? Create a campaign!