The month of June is upon us and we've got a great opportunity in store for you. For every new pop campaign you create in June, you'll get 15% of what it spends added back to your PlugRush account balance at the beginning of July.
Any and all PlugRushers can and should take advantage of this 15% cashback promo. It's a unique way to boost your profit margins on a high volume and very versatile ad format.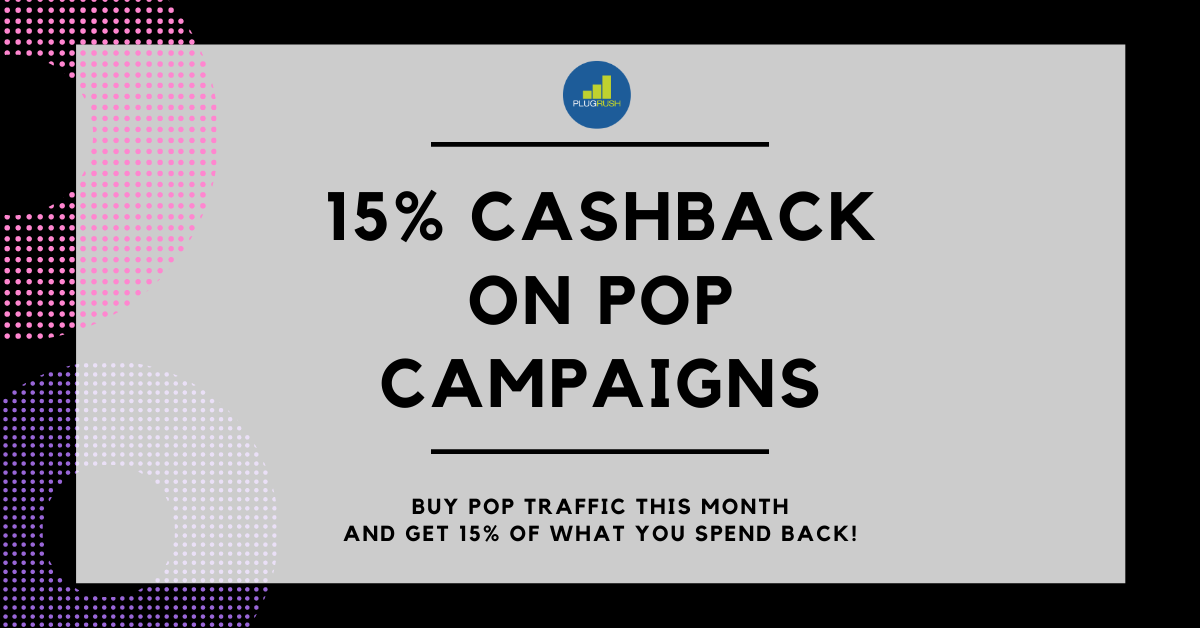 While we also have other ad formats available (f.ex. push notification, inpage push and banner), pops remain a staple that form the core of any well-rounded advertising approach. They can deliver lots of traffic volume at a low cost and can even work very well for non-specific or rotating offers (f.ex. smartlinks).
When you're getting a whopping 15% of what you spend back after the month, it's go time! Make more campaigns right now, so you don't miss out on the extra profits to be had from this. You can check our pop traffic inventory to see which GEOs you want to start with. And then create campaigns.
If you're new to advertising or unsure on how to get started buying from our publishers, the following guides will help you get started with your traffic purchase in the most efficient manner possible at PlugRush: