We're kicking things up a notch with bonuses for our new ad format in-page push notifications. 🚀🥳
PlugRush just launched inpage push and we want to celebrate. 🎉 We don't want to leave anyone out. We've got something in our gift bag for both publishers and advertisers. If you're a webmaster, we've got you covered. If you're a media buyer, we've got you covered too.
For website owners, revshare is getting cranked up to 100% until the end of January!
Take your webmastering to the next level with inpage push notifications. This new and innovative ad format is killing it. When it comes to on-site monetization of your visitors, inpage push cannot be missing from your bag of tricks.
Inpage push ads look like regular push notifications. However, they're displayed directly on your websites while visitors are browsing. It gives you a new and innovative way to benefit from your sites users.
Ads are styled depending on the operating system and browser being used. Below is an example for Chrome on Android.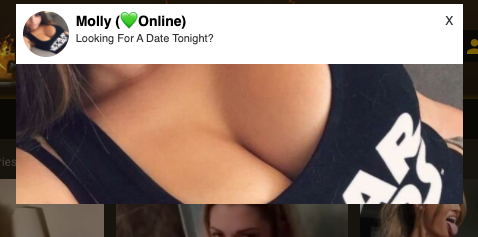 Enabling the format on your site is incredibly easy. Follow these very easy instructions to do so.
Make sure the Main Ad Code is implemented on your sites.
Click the toggle under 'PushAds' on the websites page in your PlugRush account.
Select if you want to enable inpage push and/or regular push ads.
Pro Tip: Enable both.
On the media buying side, you'll get 15% cashback AND a 15% deposit bonus.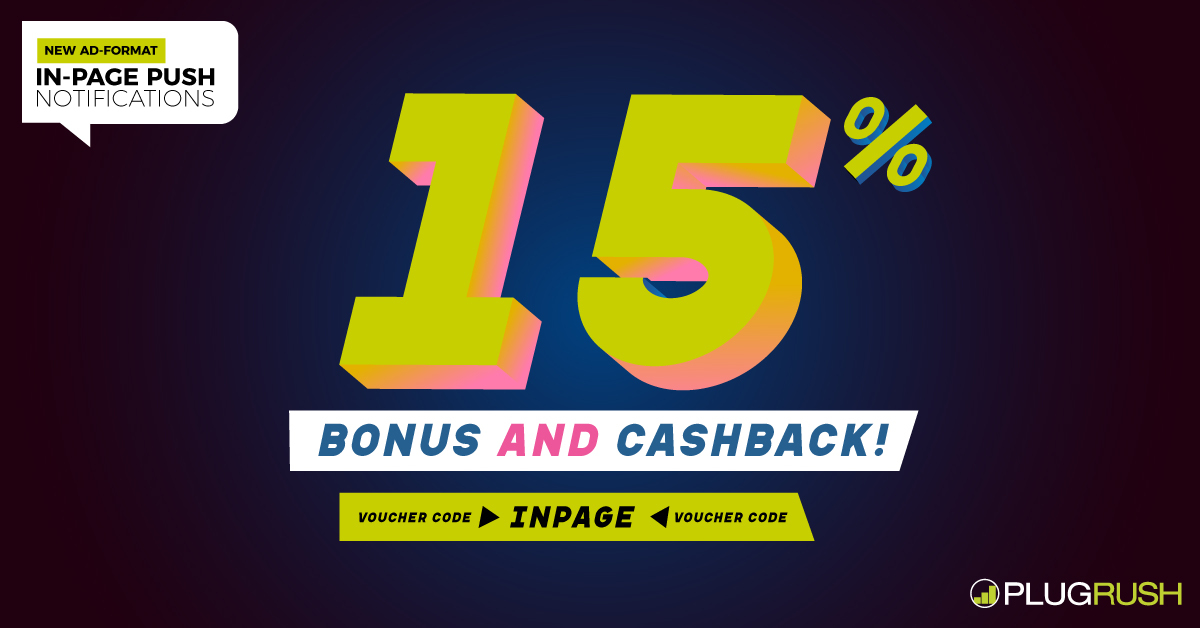 You don't have to pick one, you can take advantage of both. From now until the end of January 2021, for everything you spend on inpage push traffic you'll get 15% back. The cashback will be added automatically at the beginning of February 2021 to your account balance. You don't have to opt in. Just make inpage push campaigns and buy traffic. Everyone can take advantage of this.
On top of the mentioned 15% cashback, you can additionally get a deposit bonus of 15% on your next deposit at PlugRush. Just use voucher code INPAGE, which will add an extra 15% on top of your deposit amount. The voucher is valid on up to $1k of what you're depositing. A $150 bonus is possible. The code can be used one time and expires on Friday, January 15th, 2021.