Use this 14% bonus voucher code to capitalize on what has turned into a special holiday for lovers ? with Valentine's Day on February 14th, 2020.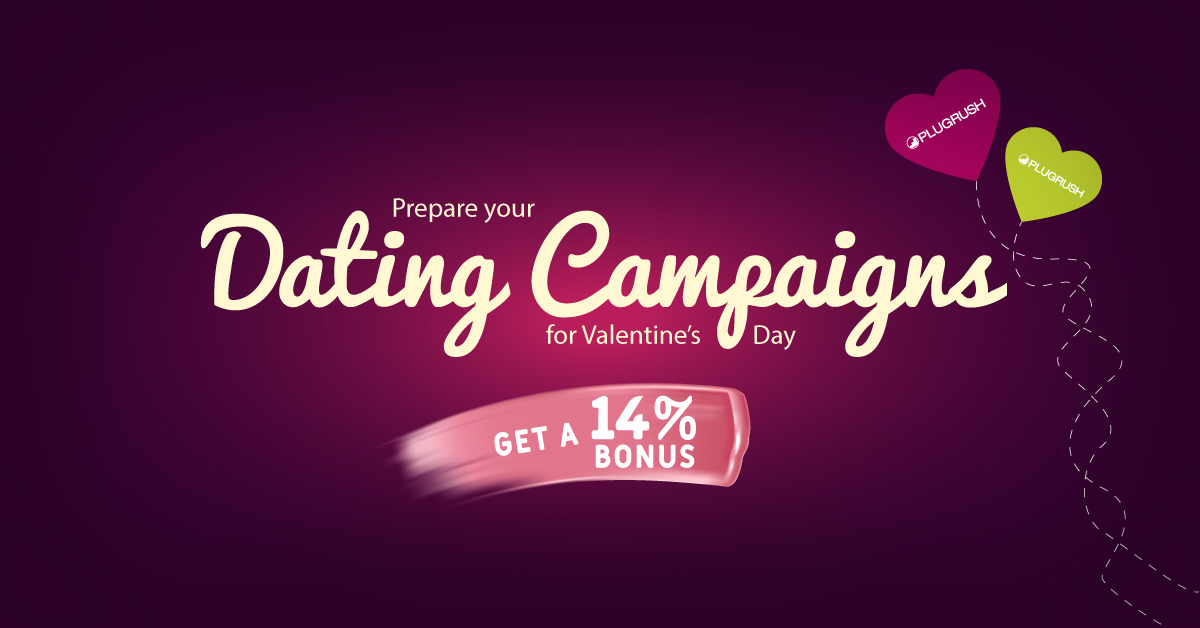 As we get closer and closer to the international Date Night of the Year, also known as Valentine's Day, it's important that you make sure to take full advantage of this unique opportunity to boost your Q1 2020 revenue by promoting dating offers leading up to that special day.
THE ad format to use for dating offers
We crunched some numbers and the clear winner here is push.
Push notifications are all the rage right now, because they give you a very direct way of sending an advertisement to the home screen of a person's smartphone or computer.
It's like the format was invented to promote dating! ? Learn more about buying push traffic in our guide here.
Don't forget your BONUS
Use voucher code HAPPYVDAY to get a 14% BONUS on top of your next deposit with us. It's valid for deposit amounts up to $1k, so you can get a nice $140 extra out of this voucher code and use it to promote dating offers leading up to Valentine's Day. The voucher code is valid for one-time use and will expire on Monday, February 17th, 2020.
Have a great V-Day 2020 ? and even better dating profits before then!