Media buyers always talk about how things slow down a bit in August with sales. 😱 We want to help you counter this potential slump with a nice bonus. Let's call it PlugRush's Summer Slowdown Prevention and blow this summer's sales through the roof!
Instead of letting the summer slowdown affect our beloved PlugRushers, we want you all to push through hard and crank it up to 11 🚀 during this time, when some of your competition may be sleeping.
How can we help you accomplish that? Cranking it up to 11 is best done with an 11% BONUS 💰 on your next deposit at PlugRush. Use voucher code NOSLOWDOWN to receive your bonus. It's valid on any amount of your deposit up to $1k, so a $110 bonus is possible.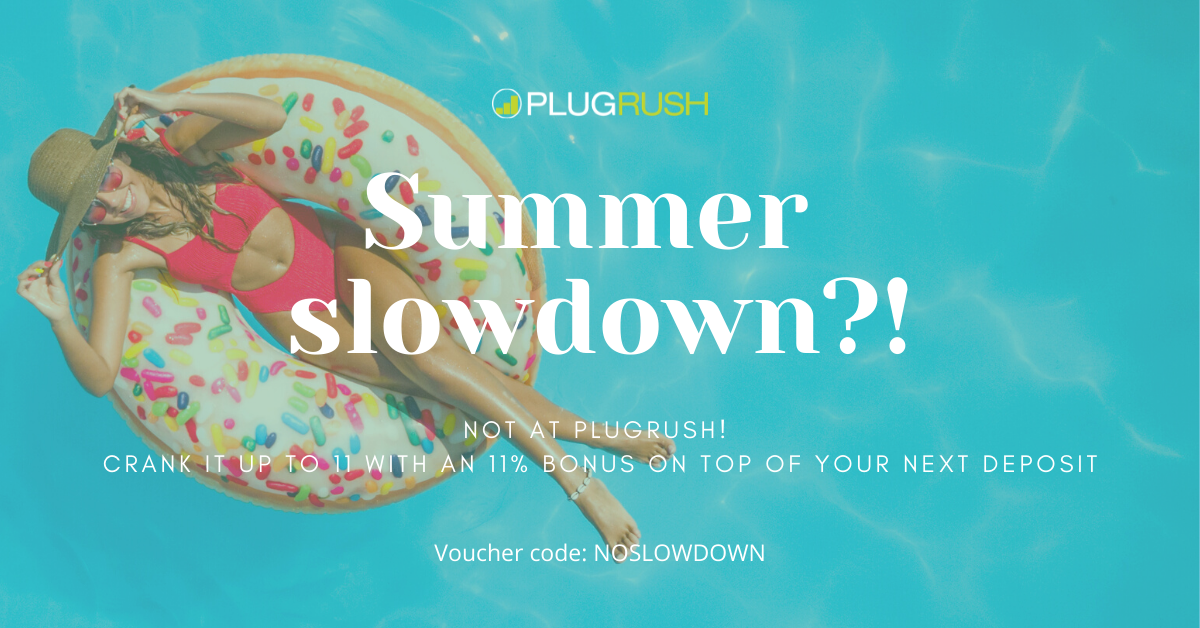 Use the extra funds in your account balance to buy more push notification, inpage push notification, pop, native ad and banner traffic from our publishers. Our self-serve CPC bidding platform allows you to control what you're buying yourself.
Discover more in the following guides: