It's World Space Week, PlugRushers! The perfect week to skyrocket your conversions to the moon. We've got what you need to make it happen!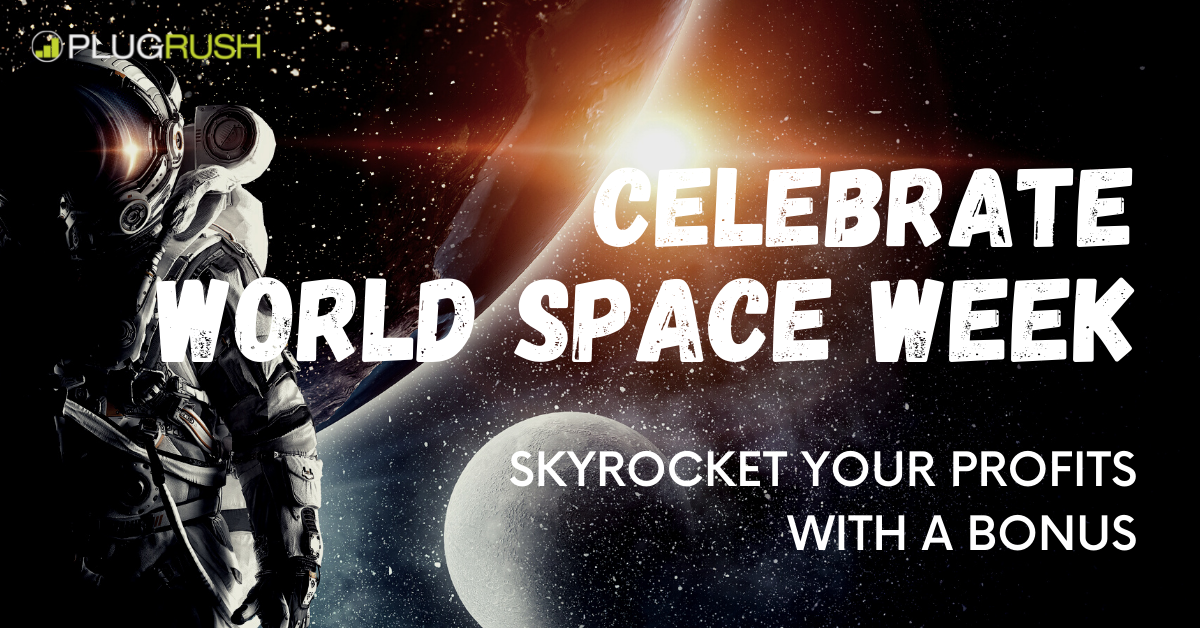 In 1969, Apollo 11 was the first spaceflight to land humans on the moon. You might not be Neil Armstrong walking on the moon, but you for sure can skyrocket your media buying profits this week.
Use voucher code SPACEWEEK with your next PlugRush deposit to grab an 11% bonus on any amount of your deposit up to $1k. A $110 bonus is possible!