We recently announced our 15% cashback promo. For the entire month of June, you can get 15% cashback on everything you spend with new pop traffic campaigns.
We see a lot of you are already taking advantage of this wonderful opportunity to improve your profit margins. That's awesome! Keep creating pop campaigns!
To boost your ability to be profitable even further, you can grab yourself a 20% bonus 💰 on your next deposit. Just use voucher code POPS20 to collect a smooth extra 20% on top. It's that easy!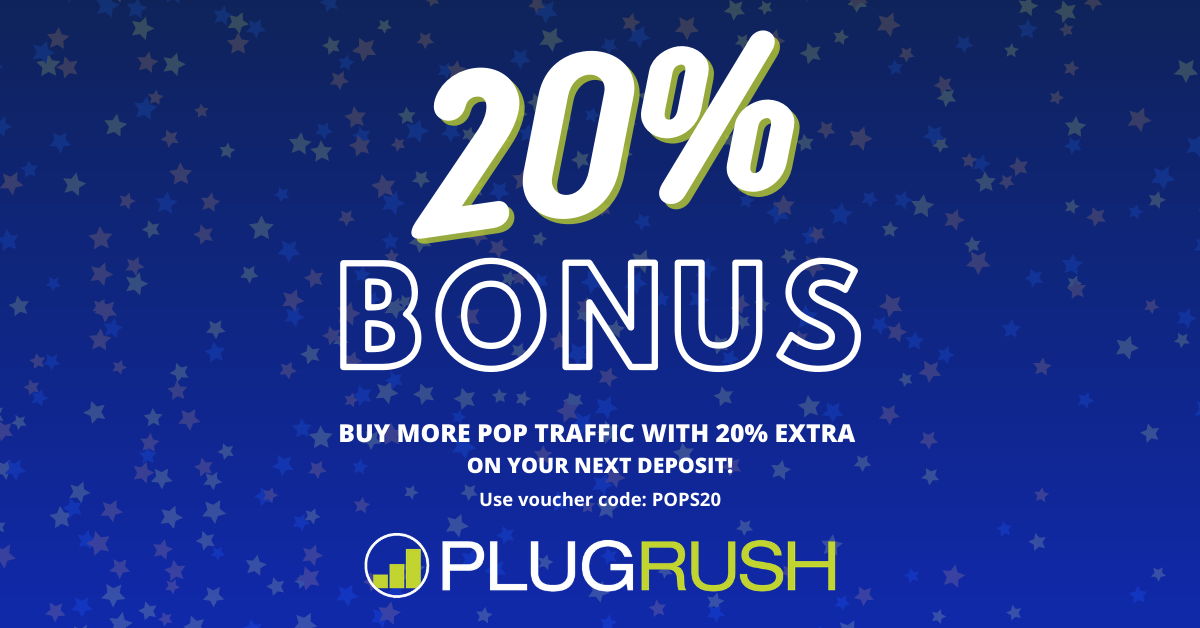 Note: The promotional voucher code will work on any amount up to $1k of your deposit amount, but it expires on Tuesday, June 22nd, 2021. So you need to be quick like a 🦊 and in a hurry to collect your bonus. Otherwise the opportunity to do so will be gone. 😰
Don't wait, make a deposit now and use voucher code POPS20 to get an extra 20% bonus now!